A Lovely Hiver at Columbus !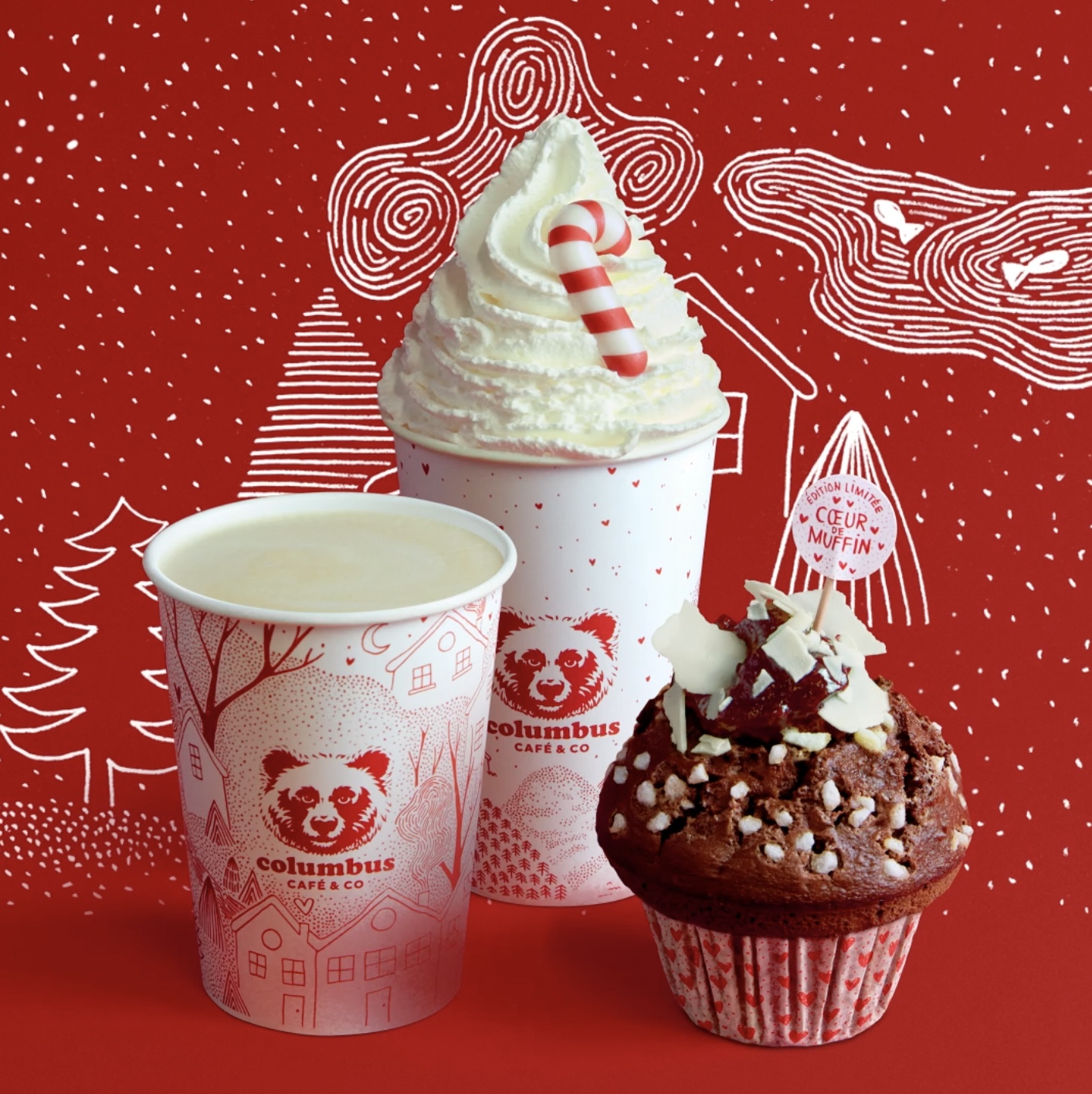 We wish you a lovely Hiver !
Right now, we all need tenderness and comfort! With winter approaching fast and the cold coming, we wanted to offer you some sweet recipes, Lovely recipes:
– Lovely Mocha : Coffee, chocolate, strawberry puree, velvety milk, whipped cream, white chocolate candy…
– Lovely Tea Latte : Earl Grey Tea, Vanilla Syrup, Velvety Milk
– Lovely Muffin: Cherry Heart Chocolate Muffin, White Chocolate Chips
To be enjoyed at our place for a Winter Lovely until March 1st!