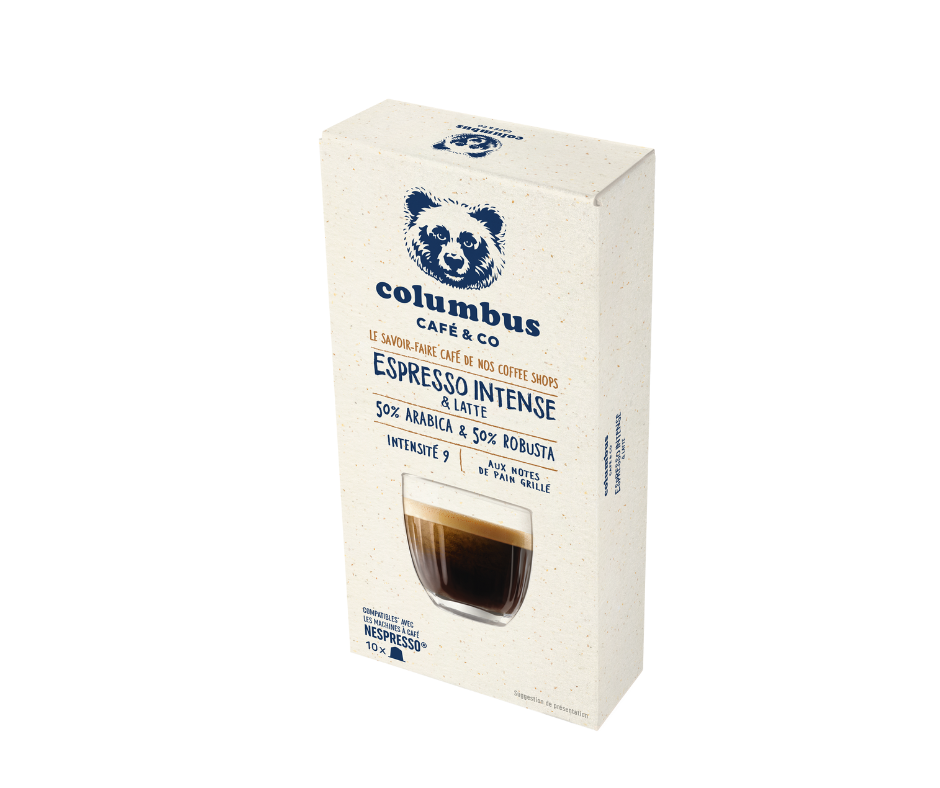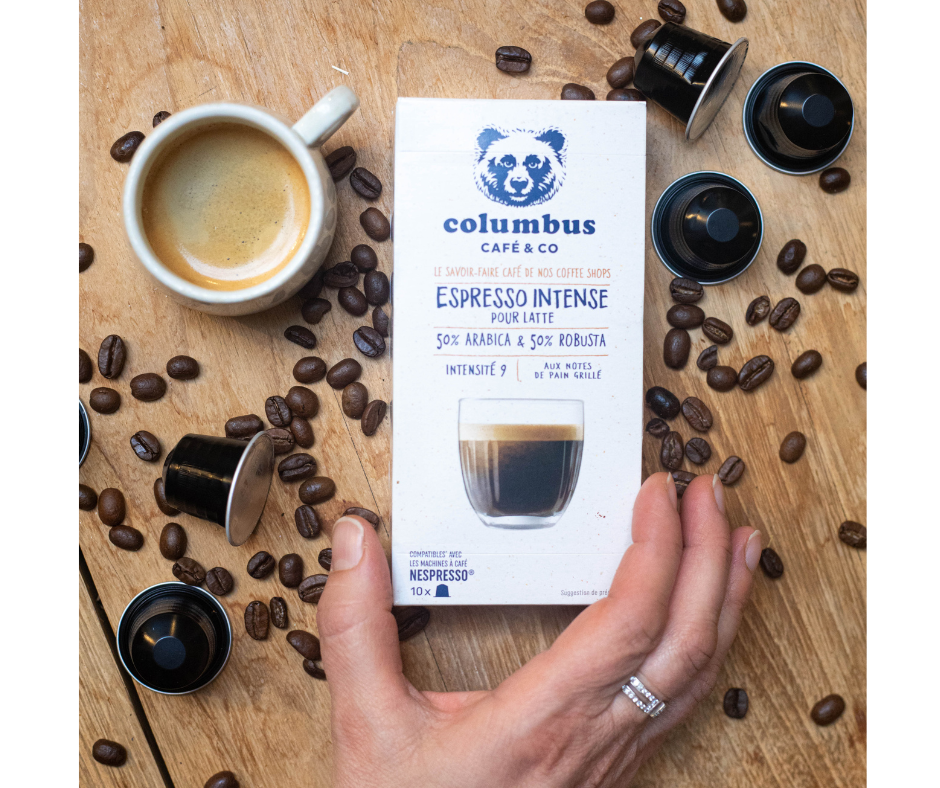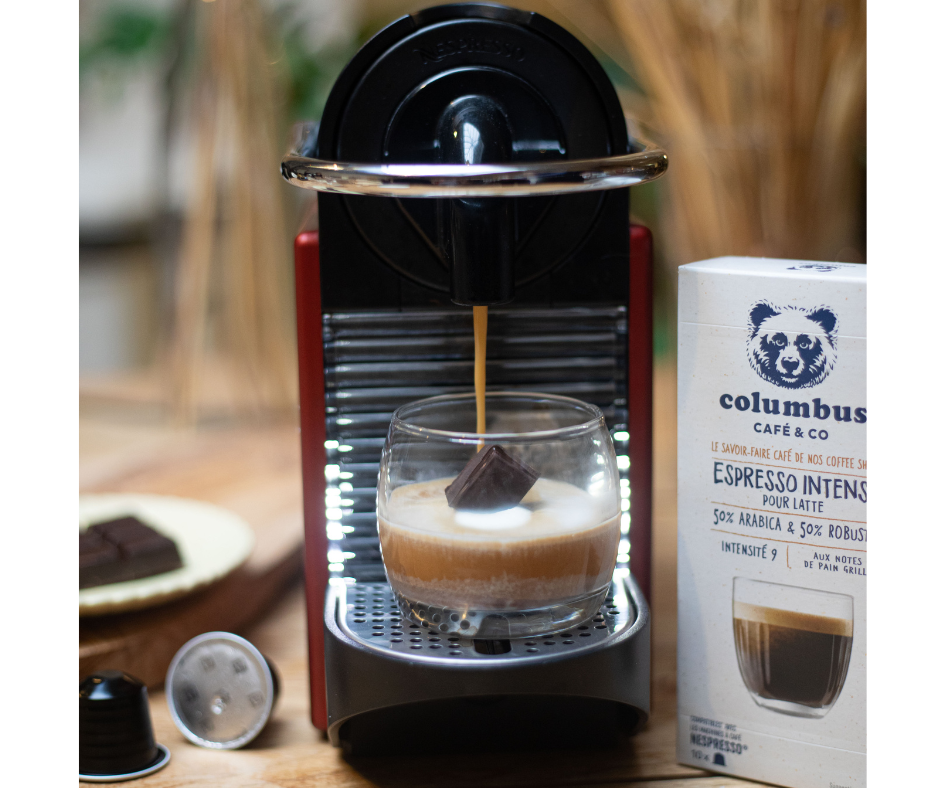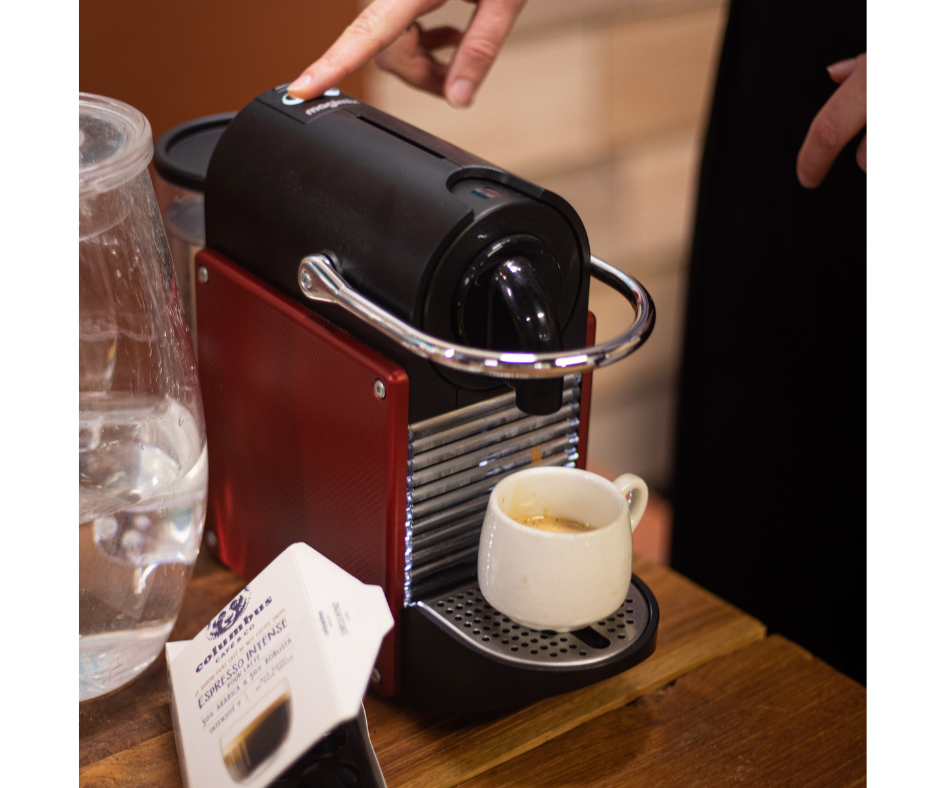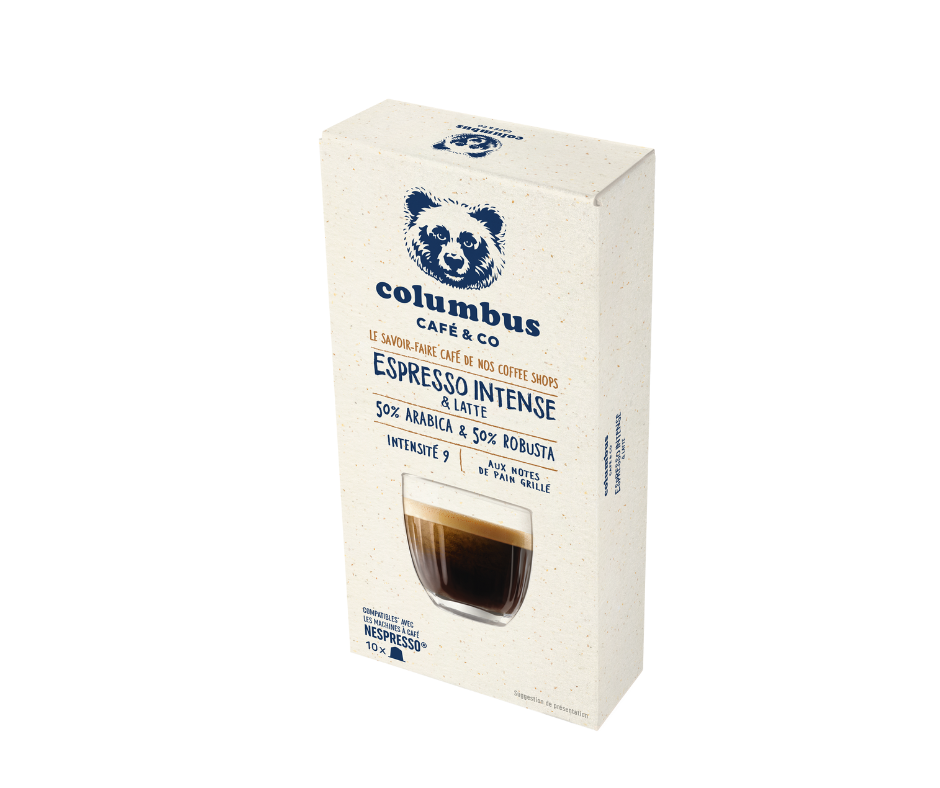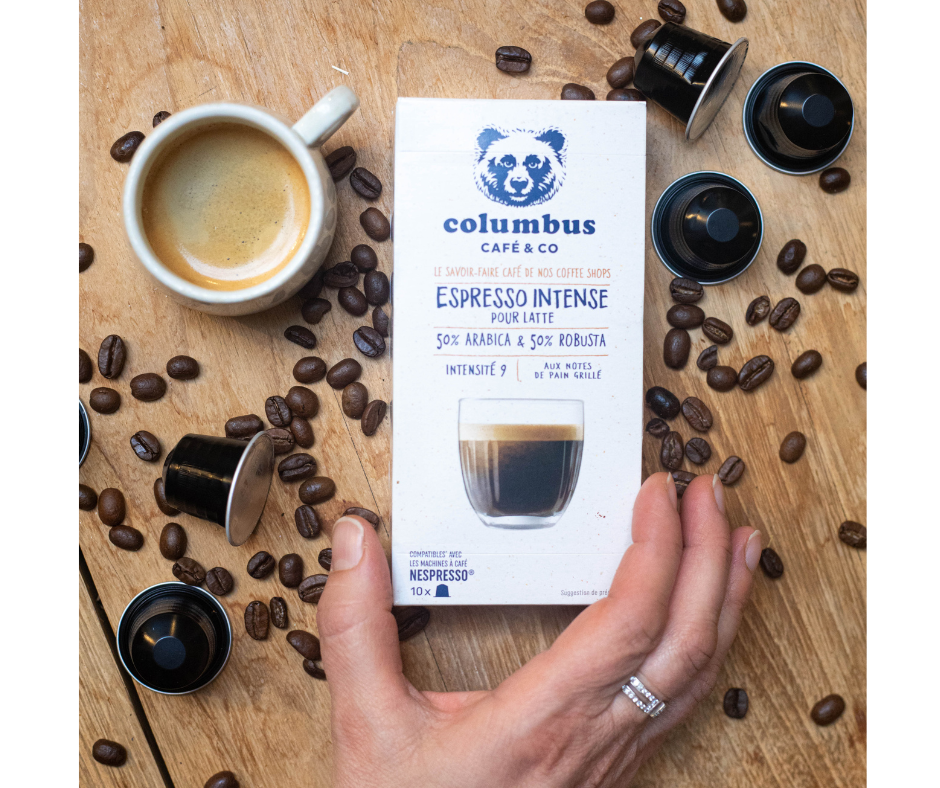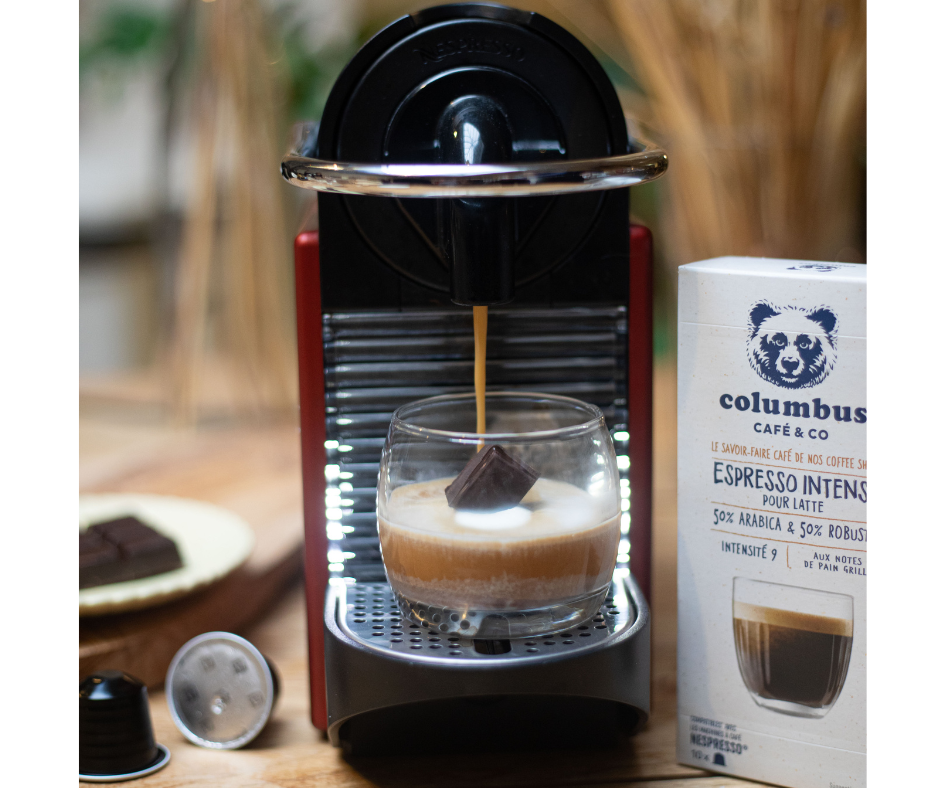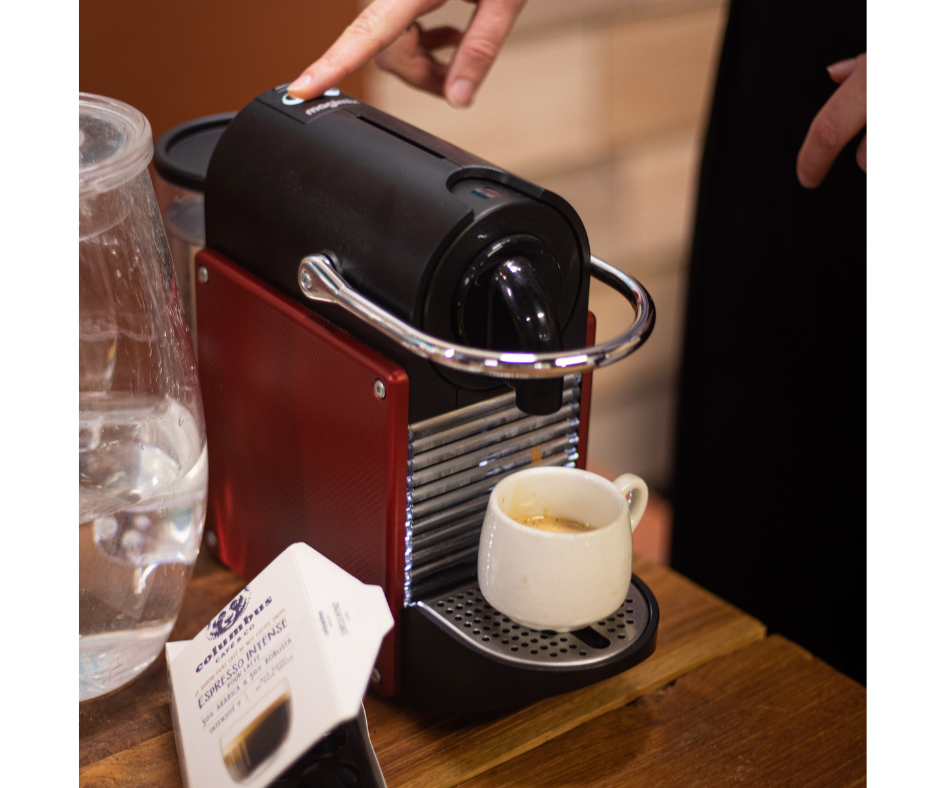 L'Espresso Intense for Latte intensity 9 Nespresso® x10
Discover our 10 Nespresso® compatible capsules.Designed and used by our baristas, this smooth coffee meets the expectations of coffee shop lovers. A coffee that can be enjoyed as an espresso but also as a gourmet coffee with whipped cream or velvety milk. The balance has been ideally found between the flavours of this blend, which is made from the best Arabica plants, and is a mixture of 3 origins: Tanzania, Peru and Nicaragua.
When you order, by selecting your favourite Columbus Café, you contribute directly to the dynamism of your coffee shop and the independent franchisees in your neighbourhood. So we say a BIG thank you!
Type of coffee
Arabica, Robusta
Benefits free shipping from 49€ purchased