Why choosing Columbus ?
Standard or
Express delivery

French
Coffee Shop

Free delivery
from 49€ on
---
your online coffee shop
Discover the delicious creations of your favourite French coffee shop directly online and have them delivered to your home or business. For over twenty-five years, at Columbus Café & Co we have been committed to providing you with a friendly and enjoyable coffee experience. That's why we now offer you the opportunity to continue these delicious and gourmet breaks at any time of day and wherever you are thanks to our online coffee shop.
 Discover without further delay our entire range of coffee beans and capsules compatible with Nespresso®, Senseo® or Dolce Gusto®.
By selecting your favourite Columbus Café when you order, you directly contribute to the dynamism of your coffee shop and the independent franchisees in your city because 12% of the sale is automatically redistributed to them! So we say a BIG thank you!
Why choosing our monthly subscription ?
Freedom in your
box assortment

Without obligation and
without minimum order

10% immediate discount

Get your coffee
home-based
---
Our coffees delivered to your home
When in 2016 we began marketing our first coffee capsules and pods compatible with the leading brands of coffee machines on the market (Dolce Gusto®, Senseo® and Nespresso®), our ambition was to associate the hot beverage that is coffee with gourmet pleasure, by combining it with original flavours. So it was a daring gamble, but we succeeded: since then, you can experience our French-style coffee shops in your own home.Today, we go even further by offering you an online coffee shop: buy our best products and benefit from home or office delivery (free shipping from 49€ purchase).
A coffee offer for everyone
Our online coffee shop is aimed at private individuals as well as professionals; that's why, in order to meet all your needs, we offer you different offers.You can order your coffee beans, Senseo®-compatible pods and Nespresso® and Dolce Gusto®-compatible capsules from our online coffee shop.In addition to retail sales, you can also choose to subscribe in our online coffee shop. By subscribing to our coffee subscription, not only are you sure to save a lot of money, but you're also assured that you'll never miss out on any of our delicious creations.Do you need to order large quantities? Do you have a company to supply? Here again, Columbus Café & Co offers you the right solutions with our high-volume offer available from €100 purchase.
Columbus Café & Co
We have been present in the four corners of France for 25 years with more than 200 coffee shops. It is our baristas who have inspired all our coffee recipes from the most expert to the most gourmet!
Discover our adventure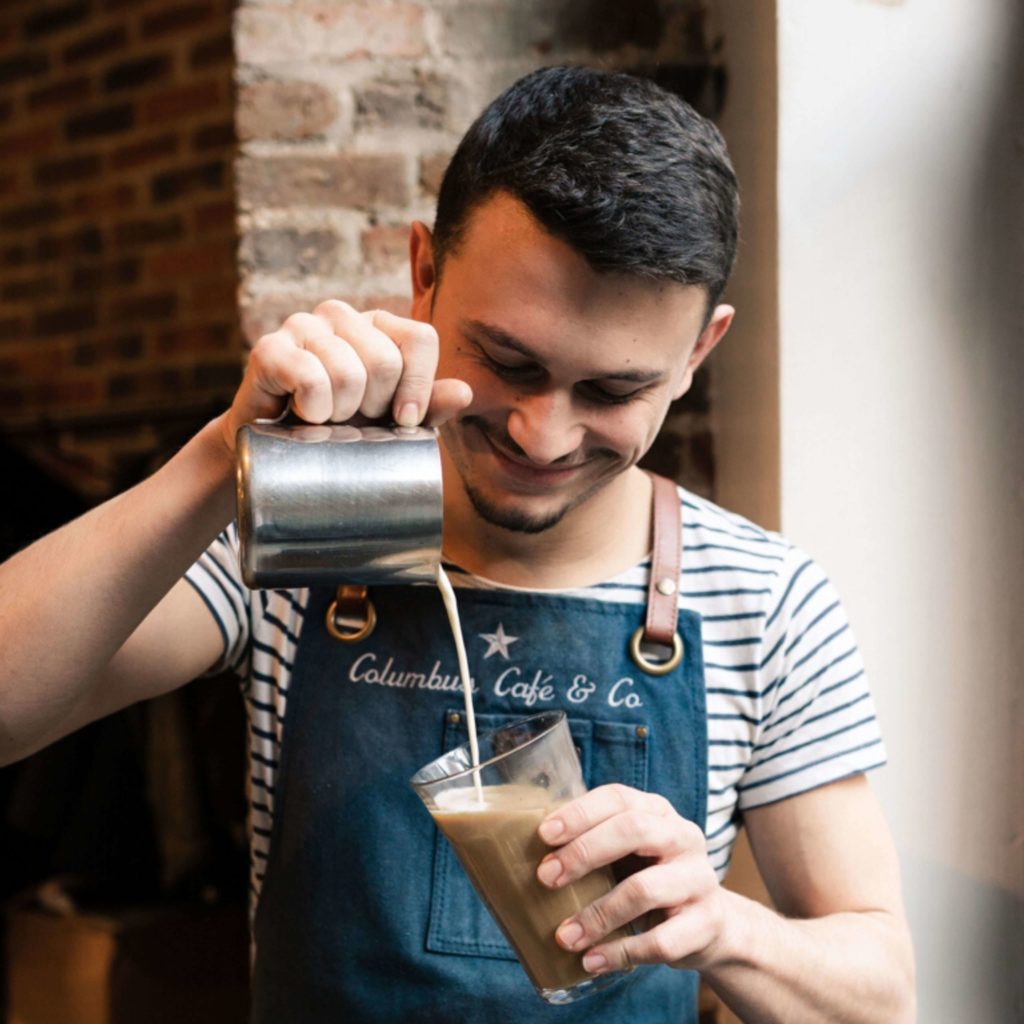 Special large volume offer