Columbus Café & Co is the first coffee-shop chain to be established in France. Created in 1994, Columbus Café & Co is an Anglo-Saxon concept revisited by a touch of authenticity of the typically French neighbourhood café.
In all our franchised coffee shops, we offer hot and cold drinks based on coffee, chocolate, tea or fruit, on the spot or to take away. Our flagship product is the muffin, cooked by our baristas in our muffin shops and available in more than twenty recipes.
The Columbus Café & Co coffee chain franchise network is mainly present in very busy places (town centres, shopping centres, shop-in-shops, train stations, etc.), in the provinces as well as in Paris. Our network now includes more than 200 coffee shops in France and abroad. Every year, we continue to expand by opening around 30 new outlets for our coffee franchise.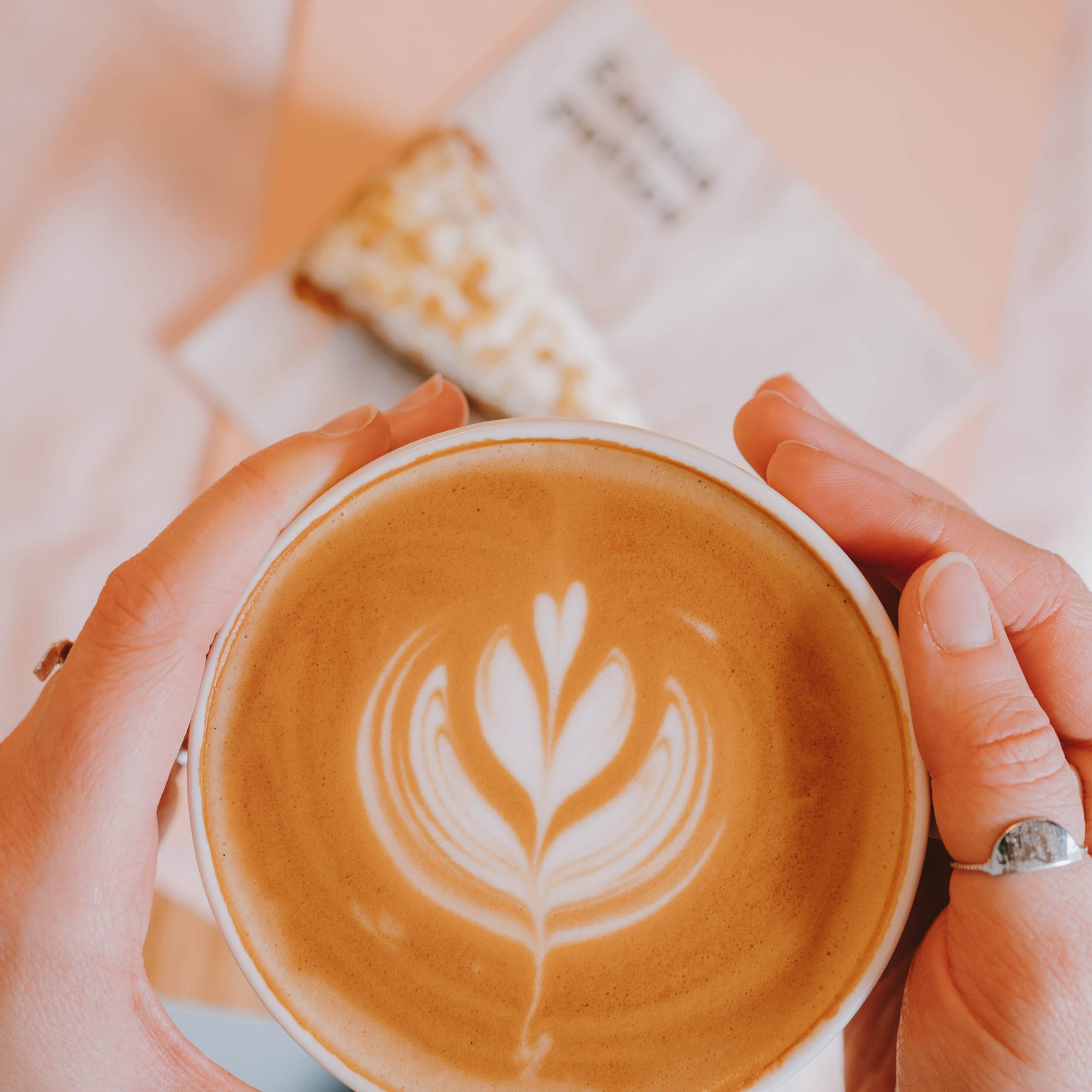 The coffee shop is…
– A concept that appeals to many customers
– A buoyant, fast-growing market
– The 3rd place to live after home and work
– A simple, flexible, warm setting that belongs to its customers.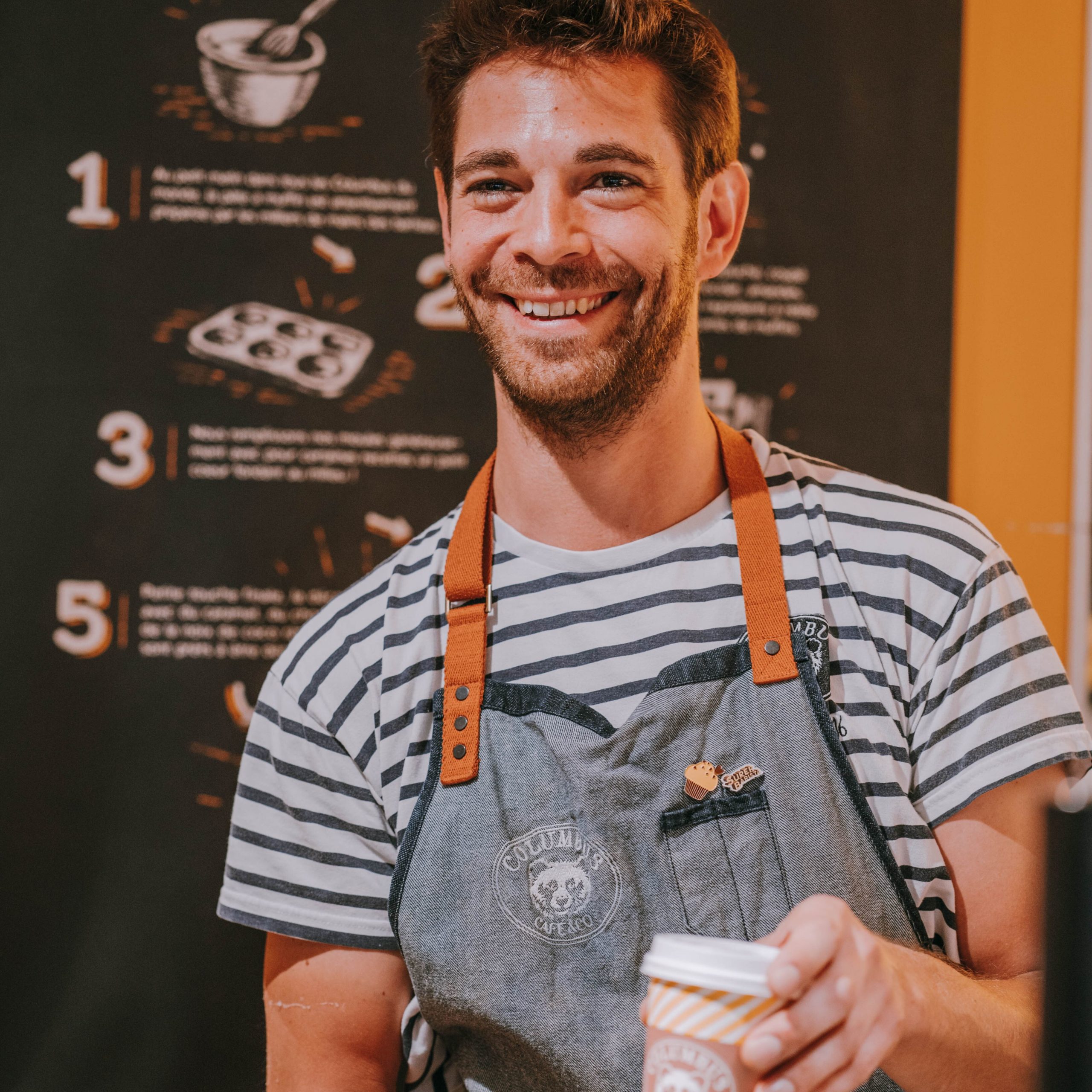 The Columbus franchisee is :
– A sole proprietor who is fully committed to the adventure
– A merchant with proven experience
– A rigorous operator
– Someone who shares our entrepreneurial values: curiosity, dynamism, team spirit and persistence.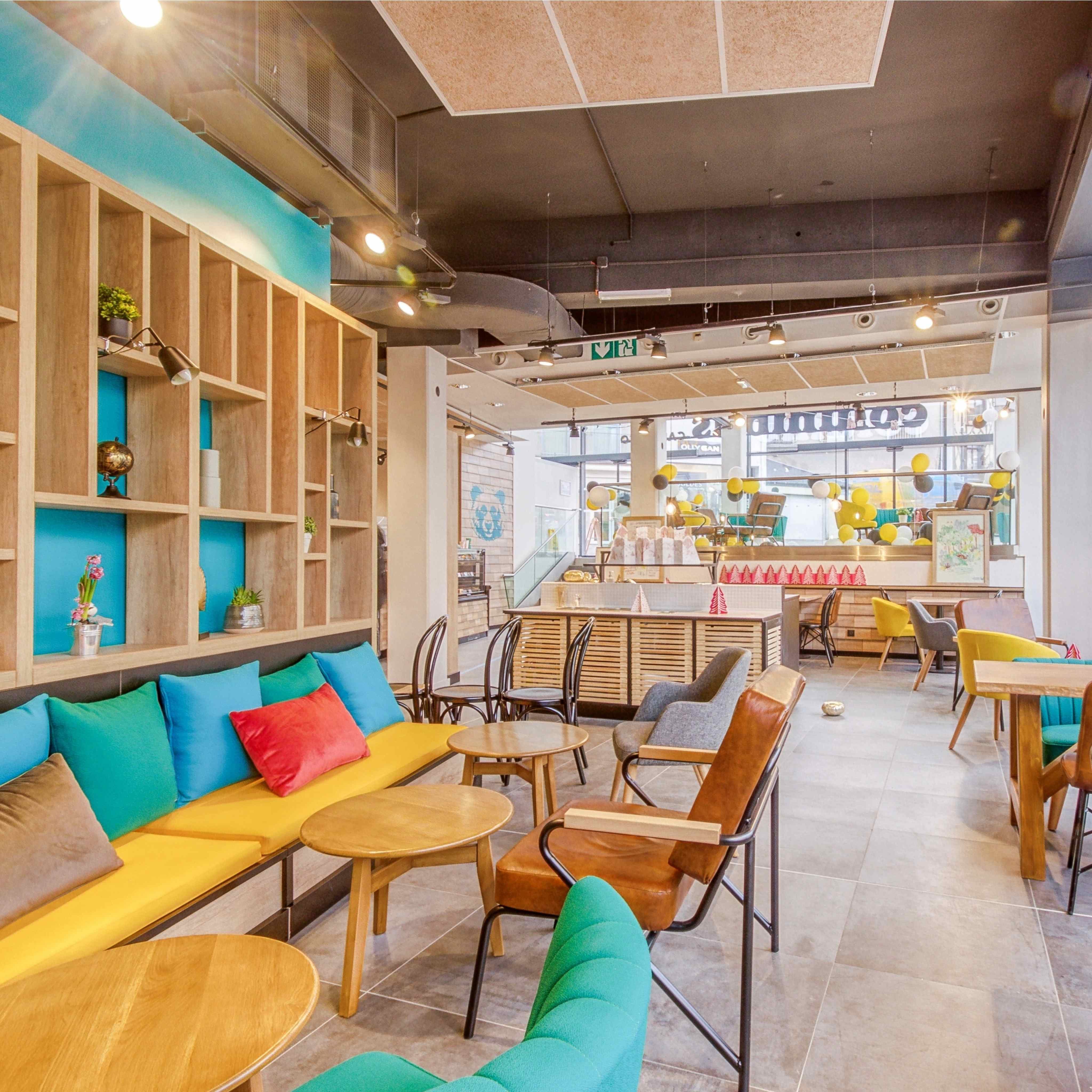 Average investment for the creation of your point of sale :
– Between 300 000€ and 350 000€ (depending on the surface area, the choice of materials) – excluding lease rights and possible structural work.
– Ideal total surface area: 120 m2 + terrace
– Extraction: No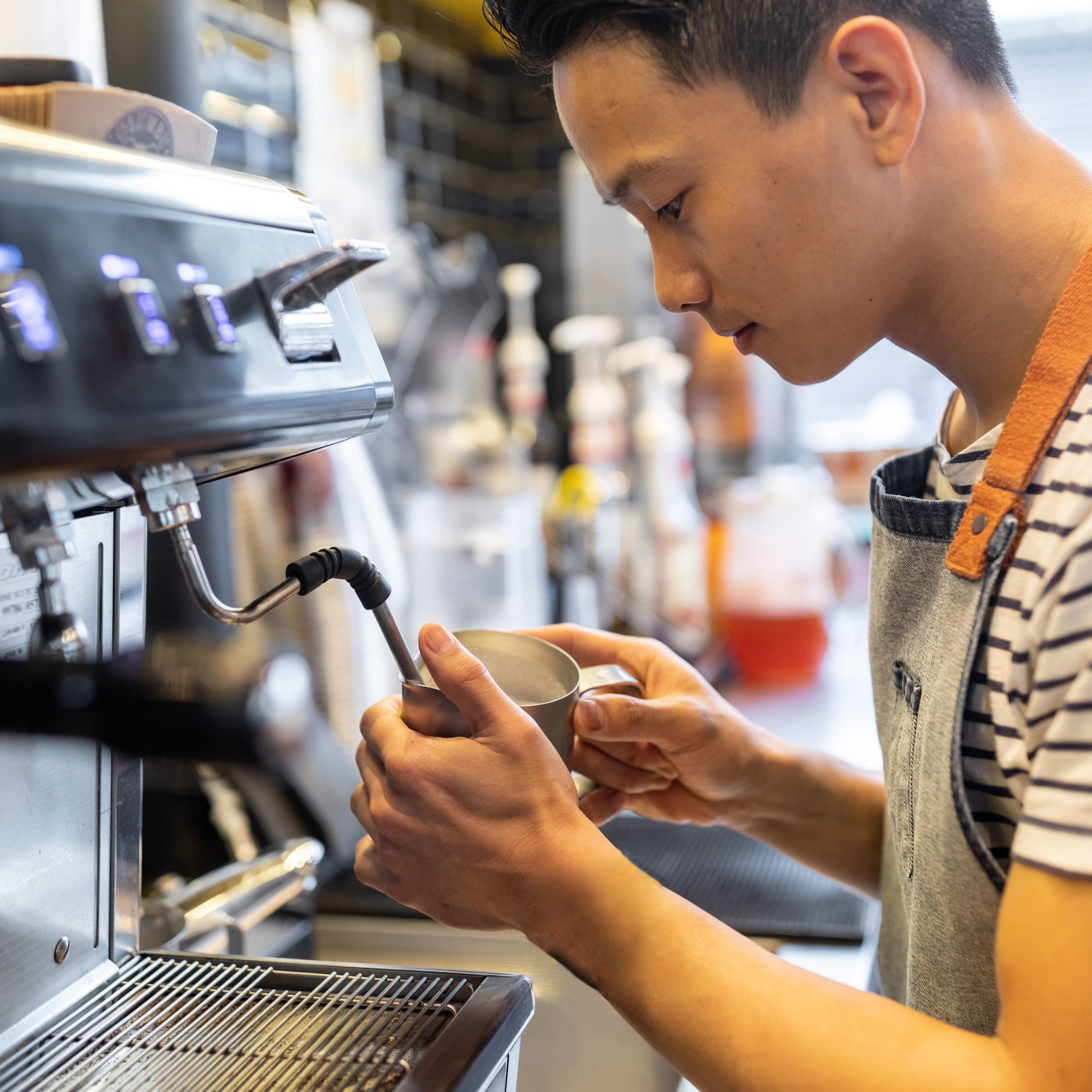 Coffee shop : franchise, entry conditions :
– Franchise contract: 7 years
– Signage fees: 6% of turnover excluding tax
– Marketing royalty: 1% of turnover before tax
– Entrance fee including assistance during the opening of the
– point of sale & initial training: 33 000 € excl. tax
– Recommended contribution: 30% of the total investment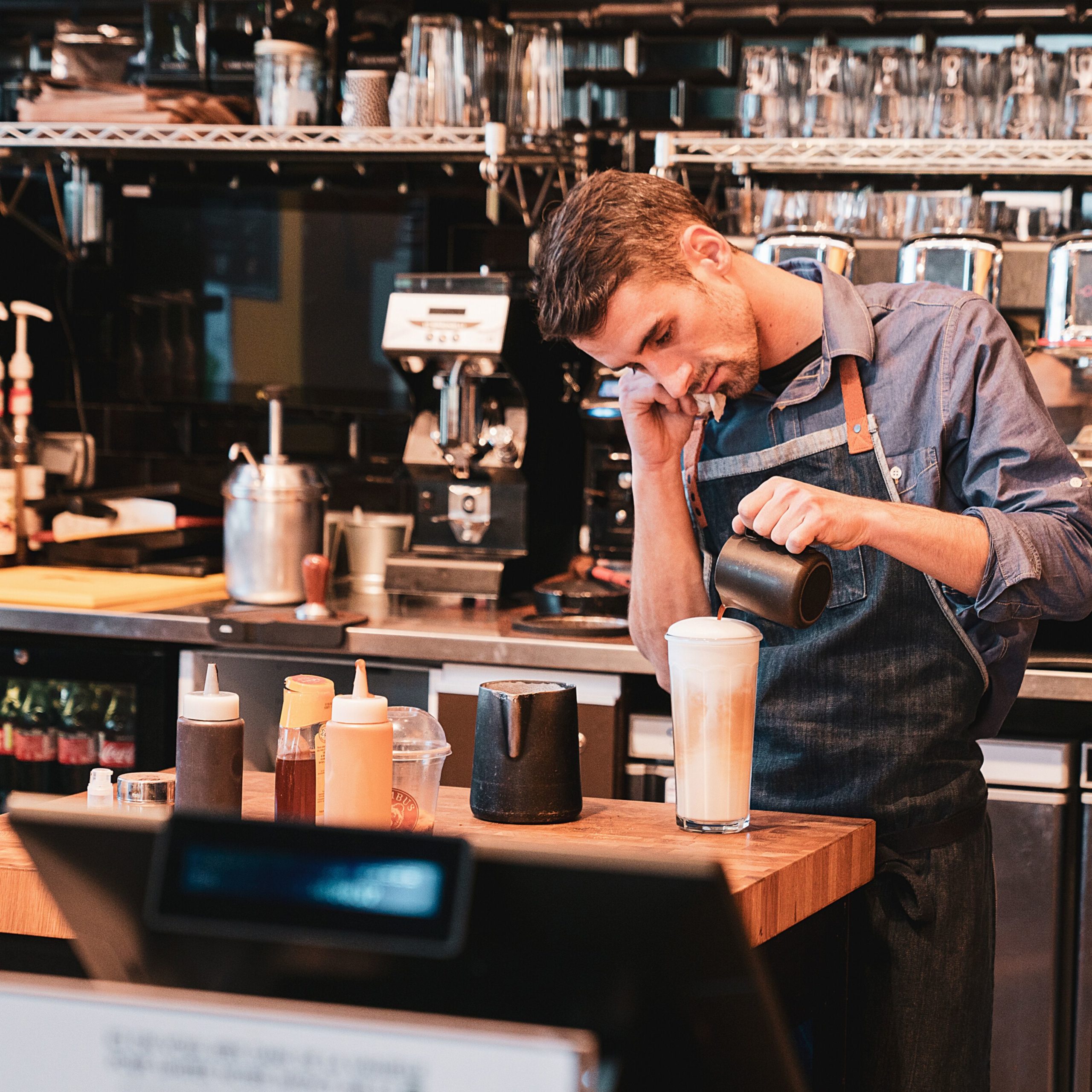 How do I become a franchisee in our coffee chain ?
1 – On receipt of your application form for our coffee franchise, we make an appointment to meet you in our offices. During this first interview, you tell us about your project and we present you our brand.
2 – At the end of this meeting, we propose you a "discovery day" in one of our coffee-shops (the closest to your home), a day that will allow you to get closer to our concept, to take part in a "typical" day in a coffee-shop (preparation of products, service, sales, customer reception).
3 – After this day, we meet again to share your experience and validate your application.
4 – The adventure within our coffee chain begins!
---
Testimonies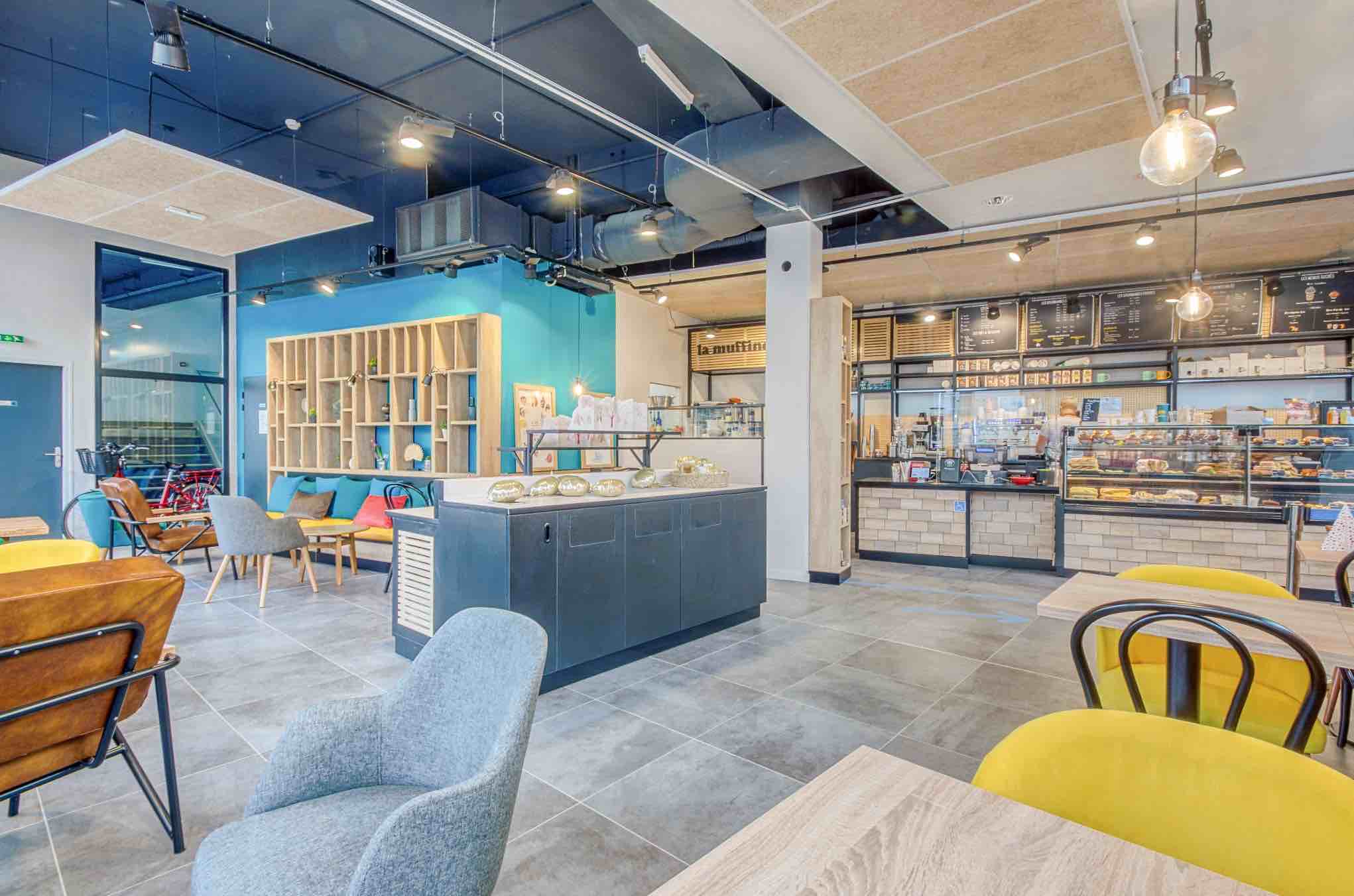 Then, with the help of the Columbus Cafe team, you will have to :
- Choose a location or area for your franchised coffee shop...

- Present a financing plan including :

Details of expenses and working capital, details of resources including a minimum of 30% self-financing of the entire project and proof of equity capital with a minimum of 80 000 €.

- Carry out a market study of the chosen location.
How becoming a Columbus franchise
Application

You fill out the application form

Interview

We talk to each other during an interview

Discovery

You make a day of discovery in the field

Validation

We debrief together on your experience and validate your application.
Columbus Café & Co, an international coffee chain, is :
10 international coffee shops: Belgium, Luxembourg, Morocco, Reunion Island, Tahiti, Qatar, Bahrain and Kuwait Openings planned for 2020: Poland, Luxembourg and Tahiti Tailor-made support adapted to the local market For your projects contact Christophe Gaulmin : cgaulmin@columbuscafe.com