Previous
Next
Here we live, we share, we feast !
At Columbus Café & Co, every person who comes in and out of one of our coffee shops in France is above all a personality. This philosophy applies to on both sides of the counter. Behind our big-hearted bear, you will find committed men and women, committed baristas who share their know-how as much that their good humor, producers enthusiasts and entrepreneurs who are also fellow travelers. But especially, in our house especially, there's you. You that inspires us, that teaches us to progress, to invent what will delight you... All of them a little more every day. You who come to start the day off right, to your lunch break, with your friends, your family, your friends colleagues, your mom, the love of your life, for a comfortable snack, to launch your early evening... or just for you. Comfort with a good French coffee! At Columbus Café, your coffee shop in France but also internationally, we are proud to welcome and share all the moments of your life, the simple, the great, the memorable, the greedy...
---
Who are we ?
AUTHENTIC FRENCH COFFEE
Columbus Café is a human adventure (we agree, it is very important) and a great adventure made in France (it may seem like a detail but for us it makes sense).

Discover the brand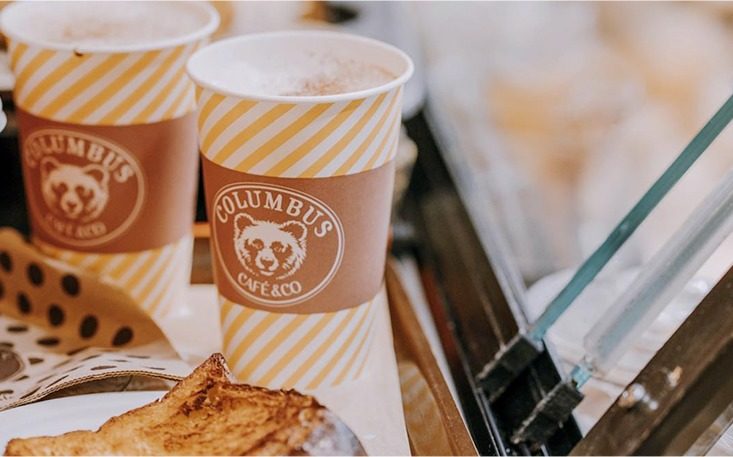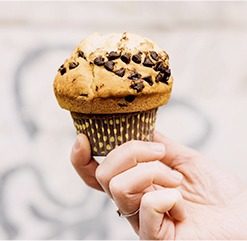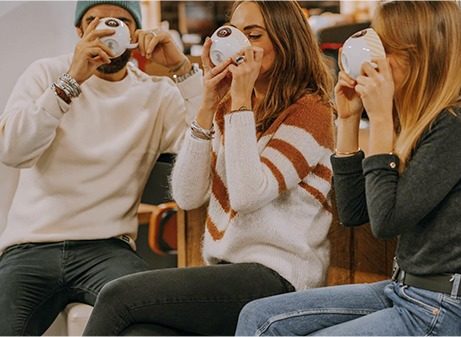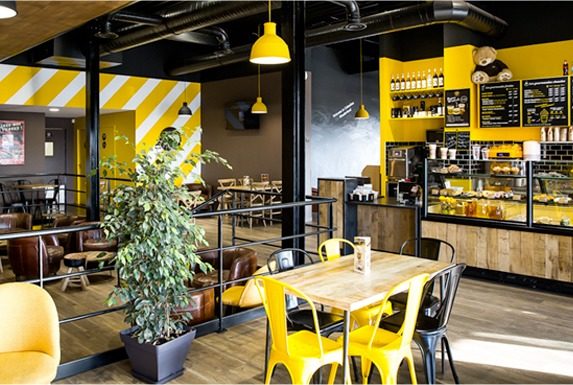 ---
Our values
The Gourmet

The love of good taste and the generosity can be found in all our receipts.

Authenticity

We cultivate the spirit of the neighbourhood café, beautiful encounters and simple moments.

The Human

Human relations are at the heart of our business. With us, every person who comes in and out is first and foremost a personality.
Our good food
Salty, sweet, sour, bitter, hot, cold ... we have something for every taste
At breakfast, lunch, afternoon tea and even dinner there is always a moment to feast!
Do you have any allergy ?
---
Where to find our coffee shops ?
Our network currently includes 200 coffee shops in France and abroad. You will find Columbus Café outlets all over France, mainly in city centres and shopping centres. We are also present across the globe, for example in Belgium, Canada, Portugal, Israël, Qatar, Bahrain, United Arab Emirates, Saudi Arabia and Morocco. Push the door of our French café to enjoy a gourmet break while tasting our hot and cold drinks, sandwiches, salads and buddha bowls. The specialty of Columbus Café & Co? Our delicious muffins, baked by our baristas in our muffineries, and which come in more than twenty recipes.
An authentic coffee shop in France
Columbus Café & Co is committed to working as much as possible with local suppliers to promote French employment and know-how. In addition, our network of coffee shops in France encourages the use of quality raw materials and simple products with good sugar and good fat: because at home we are greedy above all! For example, we therefore reduce the salt and palm oil content of our recipes, and we are committed to using fresh eggs from alternative farms to cages. We also want to act in favour of the environment and offer a sustainable consumption mode, that's why we reduce our waste and promote recyclability. Finally, you should know that solidarity is at the heart of the DNA of our French coffee, so Columbus Café actively supports the Laurette Fugain association.
---
Our key figures
7Countries
200Shops
11 000Muffins
a day
15 500Coffee served
a day