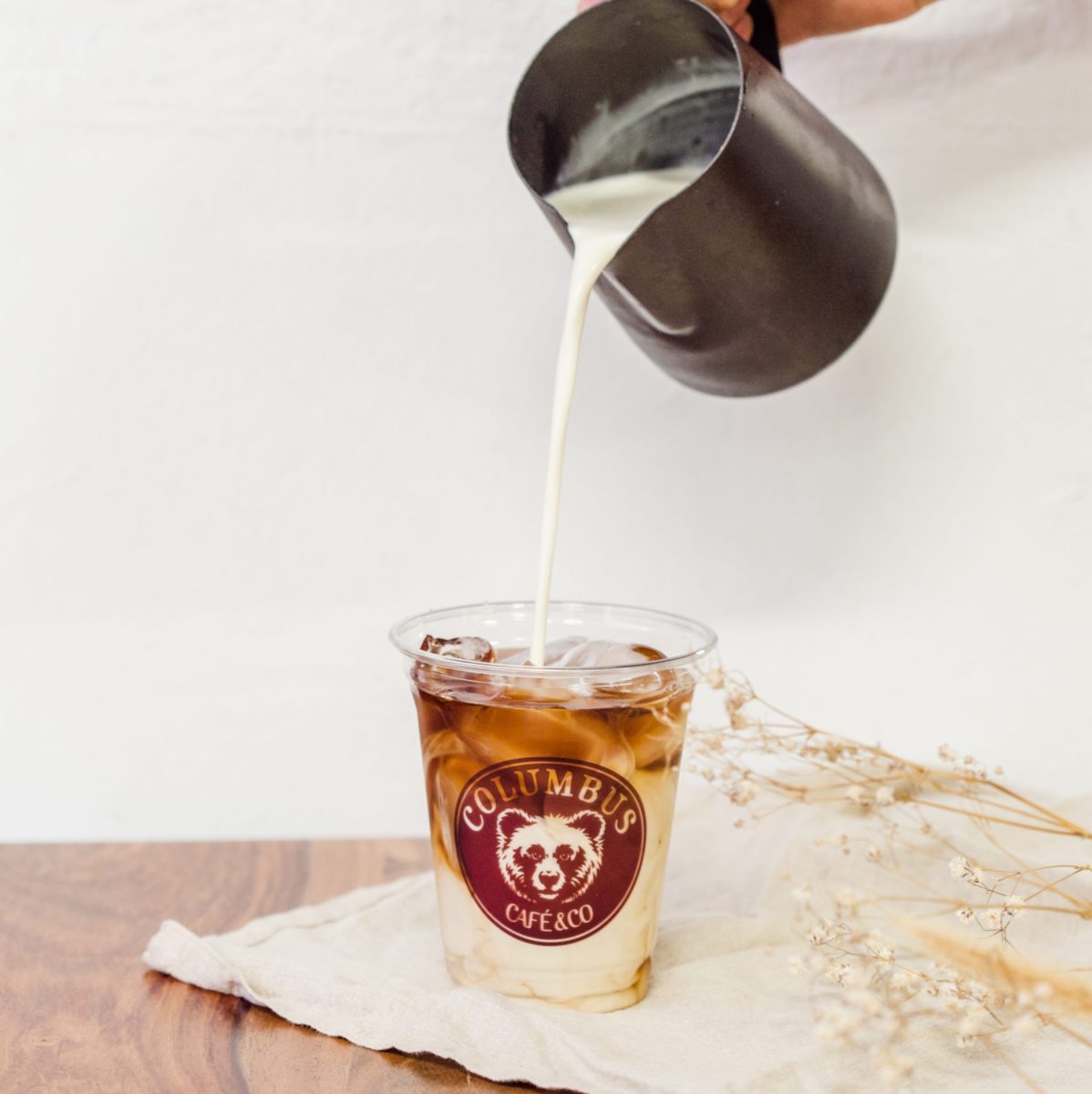 Iced coffee latte
It's a coffee cold infused for 18 hours served with milk.
Very aromatic, it is also a fresh, thirst-quenching drink ! For a greedier version but just as greedy refreshment drinks, you can add cold aromas presented in your Columbus Café. We use a 100% Arabica Blend with chocolate flavors !
Order !
Did you know ?
You can make your own drink.
Flavoured syrup
Vegetal alternative